What to eat in Cádiz?
In this new article we will tell you what you can eat in Cádiz and where you can find the dishes we have prepared for you.
In fact, these dishes are a "must" if you visit the city of Cadiz. For example, if you go to Italy you would like to try a Risotto or a pizza; then in Cadiz you should try the "Pescaíto Frito" or the Mackerel with "piriñaca", among other tasty dishes.
Fried Fish "Pescaito Frito"
Let's start with the star dish, the Pescaíto Frito. This dish is made up of an assortment of various types of fish that may have whiting, marinated dogfish, baby squid, "puntillitas", anchovies, cuttlefish (what is known as "calamares a la romana"), etc. Depending on where you go, you can be served one variety or another, although you can also choose your own personalised assortment. We are sure of one thing, you will love what you choose.
Marinated dogfish
I personally love Marinated Dogfish for its texture and powerful flavour. It is a very light fish that is easy to digest and can be accompanied by a little mayonnaise, chips and of course a fresh drink, beer, soda, summer red or water.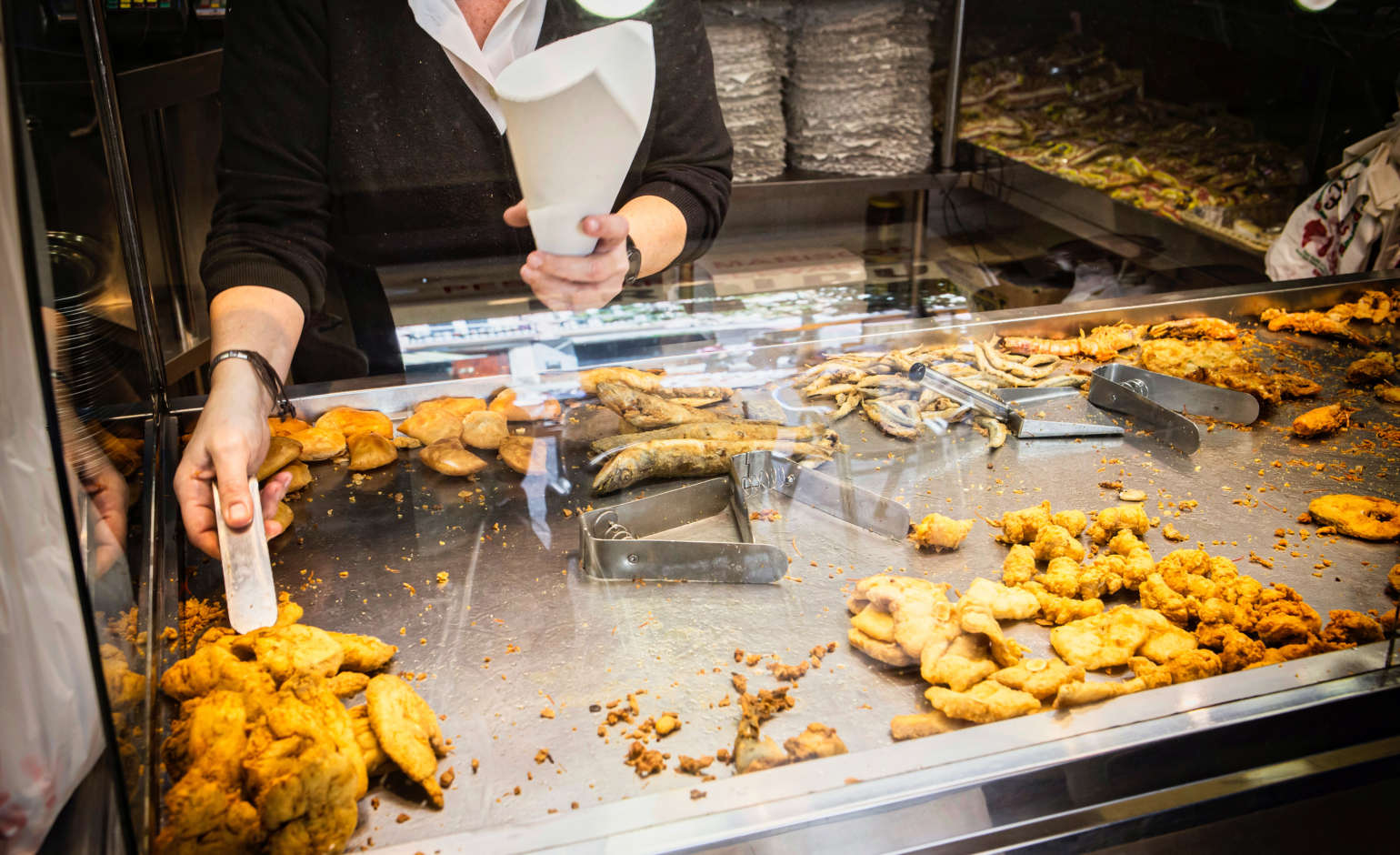 The best of all is that just 100 metres from Planeta Cadiz Hostel you have a place in the Plaza de las Flores where they serve you these magnificent dishes, their name: Freidor Las Flores.
Seasoned potatoes "Papas Aliñás"
You can also delight in a magnificent and simple dish such as the "Papas Aliñás" (seasoned potatoes), or as they say here, "Papas Aliñás". They are made with potatoes, onion, a little garlic, parsley, olive oil and tuna ( melva in other occasions). A good advice is not to ask for more than one tapa, as this dish is quite full.
Here we are going to make a little break about the types of food you can eat in Cadiz to explain a little about the different sizes of dishes you can find in the different Bars or Restaurants.
Although it may seem obvious, many people do not know what a tapa is and in Cádiz you will hear a lot about "ponme una tapita de …".
Types of plates and sizes
Small plate "Tapa"
It is a small dish with enough quantity for 1 person.
Half ration
Medium plate with quantity for 2 persons
Ration
Large plate with quantity for 3 persons
Depending on where you go you can find places where they put quite strong tapas, so you can eat even 2 people from a Small plate "tapa". But that already depends on the establishment we go to…
Mackerel with "Piriñaca"
Let's continue with the Cadiz delicacies! Now we can talk about the Mackerel with "Piriñaca". At first sight it looks like a dish you can eat anywhere and it can be like that, but if I tell you that these mackerels are caught in Caleta Beach you will notice because it is fresh fish and its meat melts in your mouth.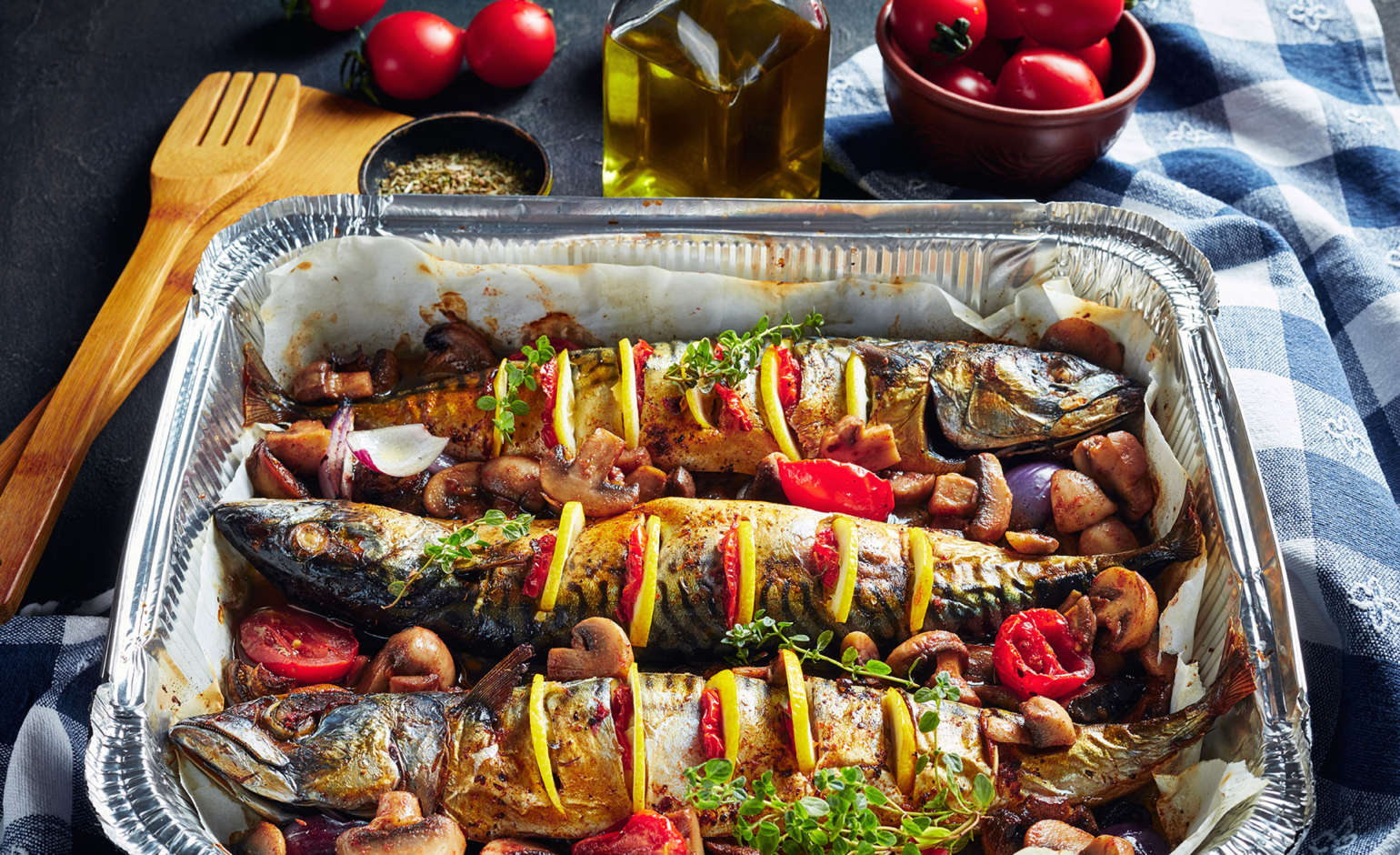 Shrimp omelette
The shrimp omelette is another dish not to be missed, they are light and fluffy and have shrimps, but sometimes not as much as you would like. Freshly made, its flavour is even more intense.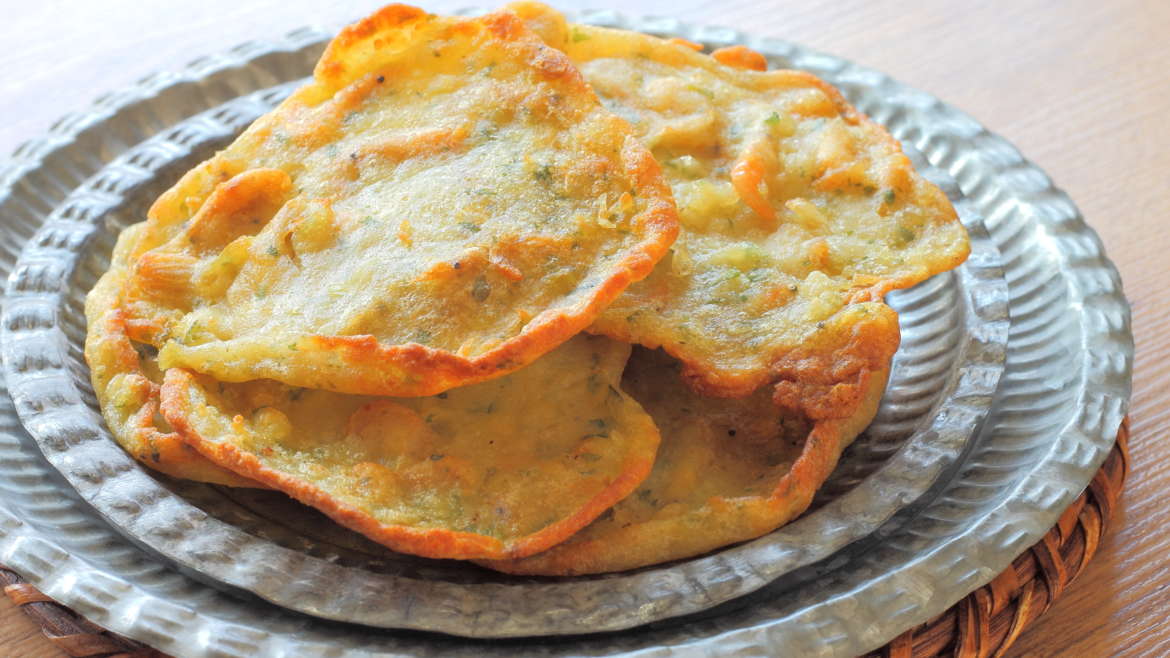 Almadraba Red tuna
Another of the star dishes from Cadiz is Almadraba Red Tuna, a highly prized fish in Cadiz with an exquisite flavour. You can eat it in many different ways: grilled, onioned, marinated, or even marinated. This option, which is fashionable in the most avant-garde restaurants, can be found on the menus as "Sashimi".
The Almadraba Tuna season runs from May to June, so if you visit Cadiz during these months, don't miss out on this traditional delicacy in our land.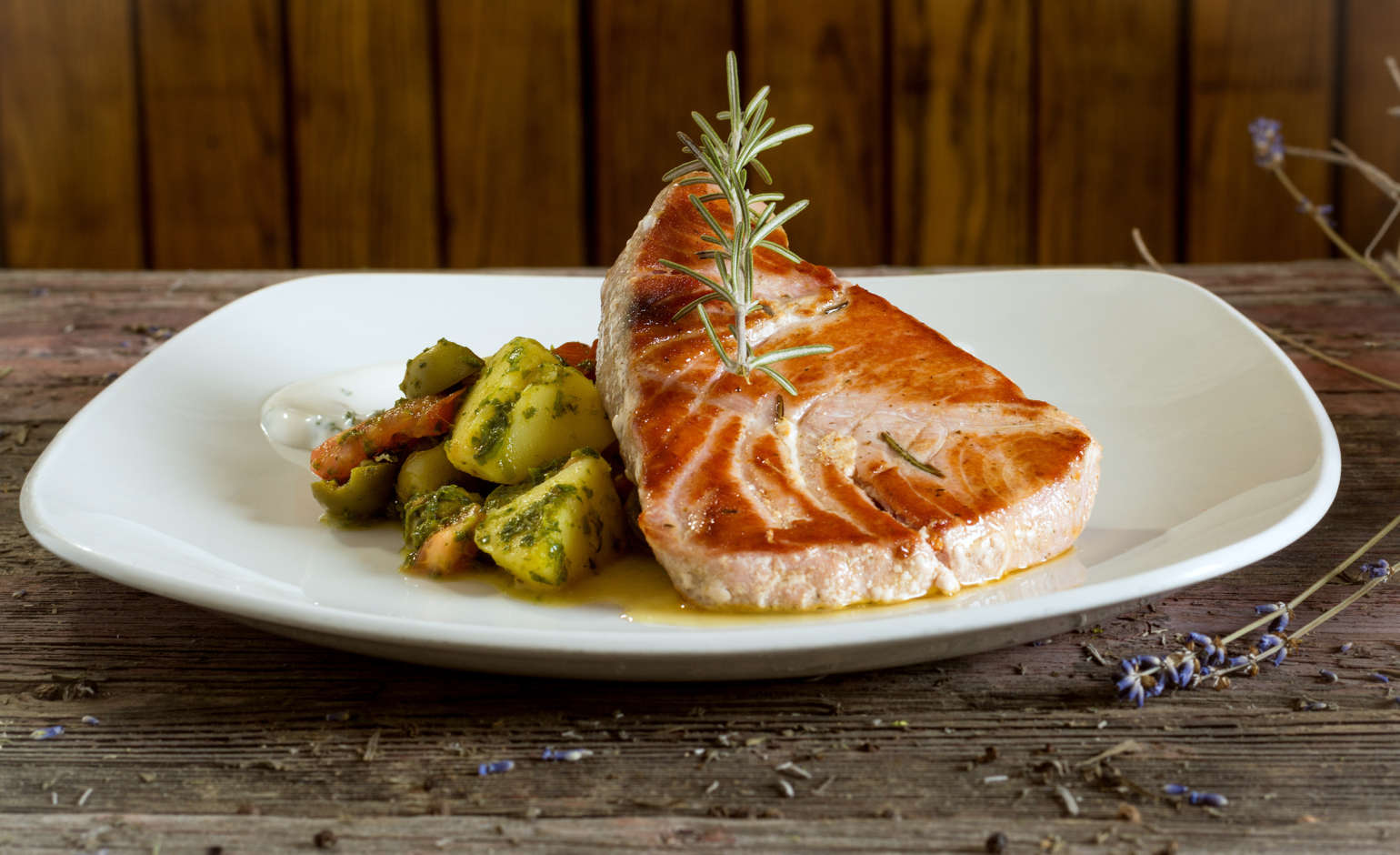 Other most common dishes
Of course in Cadiz you can enjoy other more classic dishes, such as Russian salad, octopus, cheeses, hams and an endless variety of meats such as beef, pork, chicken or lamb.
Recommended sites
But we will not finish this review of the gastronomy of Cadiz without recommending two star dishes that will not leave you indifferent: The Saladilla de Carabineros, from Abastos Multibar, with an intense flavour unmatched in all of Cadiz, and with a very good quality-price ratio, and the "Chicharrones" from the stalls of Curro and El Murdito, in the Mercado de Abastos, unique wherever they are prepared with garlic.
The gastronomy of Cadiz is very wide and varied so you will eat very well here and the best of everything at an affordable price.